Description
VivaLift! Radiance PLR-3955 Power Lift Recliner
The VivaLift! Radiance PLR-3955 Power Lift Recliner features true infinite-position seating and three heating pads designed to deliver maximum comfort and relaxation.
True infinite positioning gives you precision and articulated control over each component of your power recliner separately, including the footrest, backrest and headrest. Set your recliner to favorite positions like Trendelenburg and zero gravity, or come up with your own with infinite position combinations. Three heating pads are located in the shoulder, lumbar and seat to provide warmth as you sink into the overstuffed, contoured cushions.
A hideaway cup holder and wireless phone charger are built into the armrests. Other features include controllable lumbar support, power headrest, footrest extension, and the standard lithium battery backup. The new ergonomically designed toggle remote has two programmable memory position buttons. This hand control also features a USB port to conveniently charge your smart devices.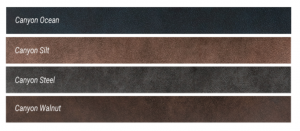 Features
400 lb. weight capacity
New! Heat System with three conveniently located heat pads in the shoulders, lumbar and seat regions of the chair
New! Ergonomically designed toggle remote
New! True-infinite positioning enables the backrest and footrest to move independently from one another so that a variety of positions can be reached
Hideaway wireless charging station conveniently charges your phone
Hideaway cup holder keeps your beverage close at hand
The power headrest lifts your head, neck, and shoulders for maximum support
The upward lift offers convenient stand assist for getting in and out of the recliner
The power lumbar enables you to personalize you comfort
The footrest extension allows you to relax and stretch out completely
The backrest moves up and down independently to help you find the perfect position
Lithium battery backup ensures your recliner is operational when the power goes out
Available in four sizes Petite Wide, Small, Medium, and Large/Tall
Easy-to-use toggle in the middle of the remote performs the up/down and recline positions
Heat System
Two programmable memory position buttons

Find your desired position, hold down the two memory buttons at the same time until the remote starts flashing
When the remote starts to flash, press one of the memory buttons to save your favorite position
Repeat the same steps to set the second memory position

Adjust the power lumbar, headrest functions independently with a touch of a button
Convenient USB charger port allows you to charge your smart device
Specifications
Weight Capacity: 400 lbs
Back Style: Deluxe Biscuit Back
Recline Positions: True-Infinite Chaise Lounger
Seating Type: Total Comfort
Footrest Extension: Standard
Fully Padded Chaise: Standard
Warranty: 7-Year Pro-rated
Size Options
Size Small
Pride Mobility# LC-525iS
User Height Range: 5'4″ and below
Seat to Floor: 18″
Seat Depth: 18″
Seat Width: 20″
Chair Height: 41″
Top of Back to Seat: 25″
Distance From Wall: 15″
Overall Chair Width: 37″
Chair Weight: 156 lbs
Size Medium
Pride Mobility# LC-525iM
User Height Range: 5'4″-6′
Seat to Floor: 19.5″
Seat Depth: 21″
Seat Width: 22.5″
Chair Height: 43″
Top of Back to Seat: 28″
Distance From Wall: 15″
Overall Chair Width: 39″
Chair Weight: 158 lbs
Size Large/Tall
Pride Mobility# LC-525iM
User Height Range: 6′ and above
Seat to Floor: 21.5″
Seat Depth: 22″
Seat Width: 23.5″
Chair Height: 49″
Top of Back to Seat: 31″
Distance From Wall: 21″
Overall Chair Width: 40″
Chair Weight: 178 lbs
Size Petite Wide
Pride Mobility# PLR-3955PW
User Height Range: 5'4″ & Below
Seat to Floor: 19.5″
Seat Depth: 18″
Seat Width: 24″
Top of Back to Seat: 23″
Chair Height: 40″
Distance From Wall: 14″
Overall Chair Width: 41″
Chair Weight: 161 lbs
*Pride FDA Class II Medical Devices are designed to aid individuals with mobility impairments