Description
VivaLIFT! Elegance PLR-975 Power Lift Recliner
The VivaLIFT! Elegance PLR-975 Power Lift Recliner has a seamed pillowed backrest that gives cloud-like support for your head and back. The power adjustable headrest allows you to bring your head forward for viewing or recline your head back to fully relax. The contoured back rest and power adjustable lumbar pillow provide comfort and support for your upper and lower back.
Infinite position chairs allow Zero-gravity position, a neutral posture initially developed by NASA. The head and feet are elevated slightly so that they form roughly a 120-degree angle. Astronauts assume this position when preparing to launch in order to equalize the rapid changes in gravity. It evenly distributes body weight to relax the muscles and reduce strain on the spine. The legs are elevated to reduce stress on the heart and improve circulation.
The contoured seat helps keep you centered in the chair so you can take full advantage of the backrest. Fully adjustable head and lumbar pillows help position you with the proper support and comfort you desire. A fully padded chaise gives you great leg support and the standard leg extension is well padded to keep your feet and lower legs comfortable. A handy USB port is incorporated in the hand control so you can re-charge electronic devices while you relax.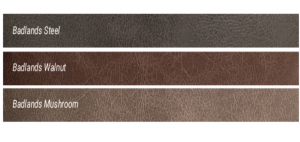 Features
The power headrest lifts your head, neck and shoulders for maximum support
The upward lift offers convenient stand assist for getting in and out of the chair
The power lumbar enables you to personalize support for your lower back
The foot rest extension allows you to relax and stretch out completely
The back rest moves up and down independently of the foot rest to help you find the perfect position
The USB remote with soft-touch buttons adjusts all functions independently and allows you to charge your smart device
Lithium battery backup ensures that the PLR-975 will continue to function during a power outage
Specifications
Weight Capacity: 400 lbs
Footrest Extension and Fully Padded Chaise
Recline Positions: Infinite Lay Flat, Relaxed, Reclined, Upward Lift
Seating Type: Total Comfort with Pillow Back
Warranty: 7-Year Pro-rated
Size

Options

Medium
Pride Mobility# PLR-975M
User Height Range: 5'4″-5'9″
Seat to Floor: 20″
Seat Depth: 21″
Seat Width: 21″
Top of Back to Seat: 27″
Chair Height: 42″
Distance From Wall: 14″
Overall Chair Width: 35.5″
Chair Weight: 152 lbs
Large
Pride Mobility# PLR-975L
User Height Range: 5'4″-5'9″
Seat to Floor: 20.5″
Seat Depth: 22″
Seat Width: 22″
Top of Back to Seat: 29″
Chair Height: 43″
Distance From Wall: 16″
Overall Chair Width: 37.5″
Chair Weight: 157 lbs