Lift chairs resemble ordinary recliners, however, they are powered by powerful electric motors in the base. With the press of a button, they gently raise the occupant to a standing posture. It takes almost no effort to get out of the chair, freeing up greater strength for standing and walking. This can help to lessen the likelihood of a fall. Lift chairs let people keep their independence by eliminating the need for caretakers or family members to assist them. Lift chairs are meant to be as comfortable as possible, allowing them to be used for relaxing, sleeping, and all-day use. The occupant adjusts the chair to the most comfortable position with the remote control.
What Type of Reclining Lift Chair Should I Buy?
There are many different types of lift chairs available, each with its own set of positions and capabilities. Two- and three-position chairs are powered by a single motor that raises the footrest as the seatback is reclined. Two-position chairs recline to 45 degrees, and three-position chairs recline completely, with the seatback almost totally flat. With a single toggle switch on the hand pendant, they are simple to use.
Two-position chairs are the most cost-effective alternative. They are ideal for casual use when watching television or reading. Two-position lift chairs take up less area than other types of lift chairs. They do not fully recline to sit closer to the wall. If the user intends to be sat for extended periods of time, three-position chairs are recommended. They can recline practically flat for relaxation and napping.
What is an Infinite Position Chair?
These chairs feature two motors that independently regulate the seat back and footrest. For maximum comfort and therapy needs, the occupant can adjust the chair to any desired angle. Having the extra motor allows free control of the footrest. For patients with low blood pressure, the feet may be placed higher than the head. When the person frequently transfers body weight with modest adjustments to the seat back and footrest locations, this sort of chair can lessen the risk of skin breakdown.
Infinite position chairs enable the Zero-gravity stance, a neutral posture pioneered by NASA. The head and feet are lifted slightly, forming a roughly 120-
degree angle. When preparing to launch, astronauts assume this stance to compensate for the abrupt changes in gravity. It distributes body weight evenly, which relaxes the muscles and reduces pressure on the spine. Elevating the legs reduces stress on the heart and improves circulation. By avoiding acid reflux into the esophagus, the upright position reduces heartburn.

Choosing the Reclining Lift Chair Size
The lift chair's fit is crucial for maximum comfort. If the chair is excessively large, the occupant's feet will not reach the floor. Avoid getting too small of a chair for proper support. Each lift chair model is available in a variety of widths, heights, and weight capacities. Those who are taller should get a chair that includes extensions that add 3-5" to the footrest for further comfort. Some types are designed to be positioned close to a wall in order to take up less room in the room. To prevent hitting the wall behind it, this chair glides forward while the seatback reclines.
Choosing Reclining Lift Chair Features
Battery backup is essential since the occupant may be unable to rise up if the power goes out while the chair is reclined due to a power outage or fuse blowing. Variable lift speeds are useful for persons who need to stand slowly to keep their blood pressure stable or get up quickly to use the restroom.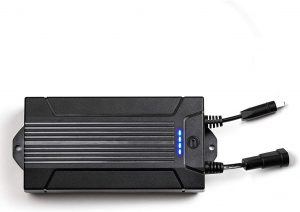 Also, Consider Interchangeable sides for remotes and Pendants. Being Interchangeable is beneficial to those who are only accessible on one side. Consider pendantsthat are programmable with the TV.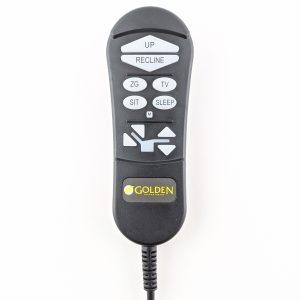 Another feature is heat options can help relieve pain from muscle spasms and lower back pain. They can also bring added comfort for people who are sensitive to the cold. Massage options can reduce stress and anxiety to promote better sleep. Occupants can often choose from various massage and temperature settings to meet their needs.
Conclusion
To summarize, Reclining Lift Chairs allow users to sit comfortably for reading while also allowing them to lie back for resting. Lift chairs, which resemble conventional recliners on the outside, contain sophisticated motors on the inside. The motors raise the seat to assist the person in standing. This is really beneficial for persons suffering from arthritis or muscle weakness. Standing requires less energy, freeing up more strength for walking. Reclining lift chairs aid in the preservation of freedom and the prevention of falls.
If you have any doubts on which Reclining Lift Chair is best for you, please contact our HomeCare Hospital Beds team so we can help you make the right choice. Call us today toll-free at 877-414-0002 or email us at info@homecarehospitalbeds.com.