5 Things to Look for in a Bedwetting Mattress
What is incontinence?
Contrary to popular belief, bedwetting isn't something only little kids experience. Studies show that 2% of adults have lost the ability to control urination during the night.
Replacing a soaked mattress can be expensive, embarrassing, and time consuming! That's why our experts are here to help.
Here are the top 5 things to look for when choosing a bedwetting mattress from over 2 decades of experience:
1) Waterproof Mattress Cover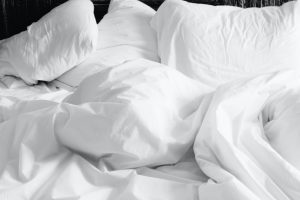 A waterproof mattress cover is a necessity to protect the foam or core of your mattress.
A heavy duty vinyl mattress cover will keep the mattress core free from coming into contact with urine and other body fluids. Extended exposure to bodily fluids causes your mattress to stink, build bacteria and need to be replaced!
Waterproof mattress covers provide a waterproof air-vapor layer that stops fluids from penetrating the core. The best waterproof mattress covers have inverted seams to keep fluids out!
2) Short Term vs. Long Term
The decision to purchase a waterproof mattress depends on the amount of time you think you might need one. Any parent with a child that wets the bed may want to start by considering a short term solution, such as a waterproof mattress cover.
If you want to keep the mattress that you currently have, make sure that you pick a heavy duty vinyl cover that will provide complete protection. A waterproof mattress cover is a temporary solution and cost effective! Most waterproof mattress covers begin at $51.50.
Any person suffering from long term incontinence or chronic bedwetting might want to consider a more durable and comfortable option such as a waterproof mattress. If you are interested in purchasing a mattress specifically designed to withstand incontinence and bedwetting, consider the Standard Incontinence Mattress or SaniSnooze Sky Mattress.
This waterproof mattress can be delivered to your door for $159.50. A Standard Incontinence mattress will hold up against constant use and will provide great support for you or your loved ones.
3) Ease of Cleaning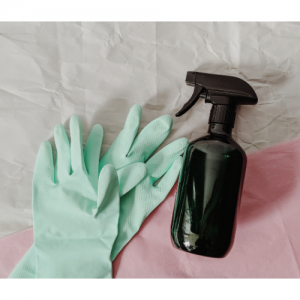 Living with incontinence means you will need to clean and sanitize your mattress or cover daily, and multiple times per day in some cases. No one wants a mattress that can be a nightmare to clean and dry.
An added layer of protection doesn't hurt when you want to block liquids. A vinyl mattress cover is very easy to clean and all it takes is a wipe down with soap and water.
Incontinence mattresses are designed to keep accidents away from the foam core. Simply wipe clean with a mild disinfectant and you're ready to go!
Parents or caregivers looking for a cleaner changing process will love reusable underpads. These incontinence pads are very durable and can withstand being washed over and over again.
The best part about reusable underpads are they are made of a soft cozy cotton material that is extremely comfortable while featuring a waterproof interior layer that does not allow liquids to reach your mattress.
4) Budget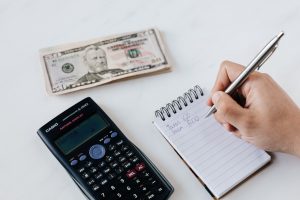 You might think that purchasing a waterproof mattress or cover is extremely expensive. However, you can purchase many different cost-effective and waterproof options depending on your budget. A zippered, waterproof mattress cover is a great affordable option starting at $35.
Mattress covers are a good solution if you or your child are experiencing occasional bedwetting. Mattress covers are a great way to extend the life of your mattress and keep it dry and free from fluids. After all, replacing a mattress can be expensive and removing lingering odors is not easy.
There are many urine-resistant solutions for those suffering from chronic incontinence. Choosing the best product for your needs should not be determined by cost however more than likely it will be a deciding factor. Typically, you can find a waterproof incontinence mattress from $159.50 up to $1,000 depending on your needs.
5) Comfort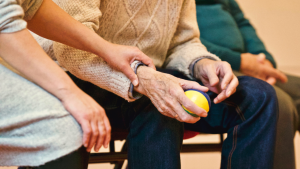 With any mattress, comfort and protection is something that is very important for your body. Most waterproof mattresses are made with high density foam that provides exceptional comfort and are available in multiple comfort levels.
The Standard Incontinence Mattress would be a perfect option for a child dealing with temporary nighttime bedwetting. For adults suffering from temporary incontinence the Plus Incontinence Mattress will be a great choice. The SaniSnooze Cloud Mattress is ideal for those suffering from chronic incontinence.
This mattress features memory foam that provides extraordinary pressure redistribution, ultimate comfort and all night protection.
What do I do next?
We know that choosing a waterproof mattress for you or a loved one is not an easy task. We always want you to feel informed before you make a purchase. If you have any doubts that a mattress isn't right for you, please contact us so we can help you make the right choice. Call us today toll free at 877-414-0002 or email us at info@homecarehospitalbeds.com.
For more information check out our website at www.homecarehospitalbeds.com.