How To Choose a Hospital Bed for Home Care
Hospital beds come in a wide variety of styles, designs and sizes to meet the needs of loved ones at home. Special attention should be taken to ensure that hospital bed features closely match the needs of loved ones. It is important to make a list of which hospital bed features are most important in order to choose wisely and stay within budget.
Here are 5 things to consider when choosing a hospital bed for home.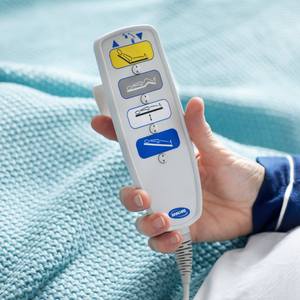 1. Power Features
Full electric hospital bed controls enable loved ones and caregivers to adjust the bed frame, head and foot with push button controls. Semi-electric hospital beds allow the head and foot of the bed to be raised and lowered with the push of a button on the remote control. The height of the bed frame may be fixed in one position or adjusted with a manual crank depending on the model. Semi-electric beds are more economical than fully electric beds but the fixed bed frame height may make providing care to loved ones more difficult.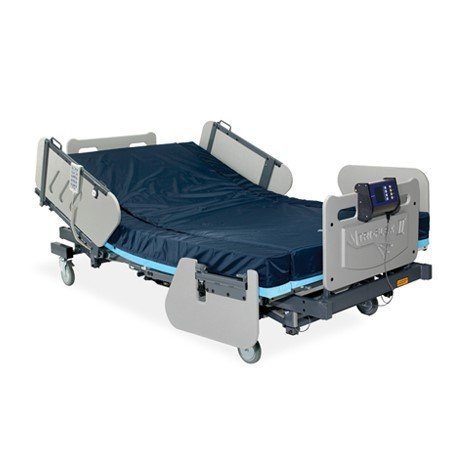 2. Size & Weight Capacity
Weight capacity is one of the most important considerations when choosing a hospital bed for a loved one. Serious injury can occur if the bed frame collapses due to excess weight. Bariatric beds are designed to safely hold up to 750 pounds with up to 48" width. They are ideal to comfortably accommodate larger and heavier users. The weight capacity and additional width may also allow family members to be in the bed to hold their loved one or relax together if desired.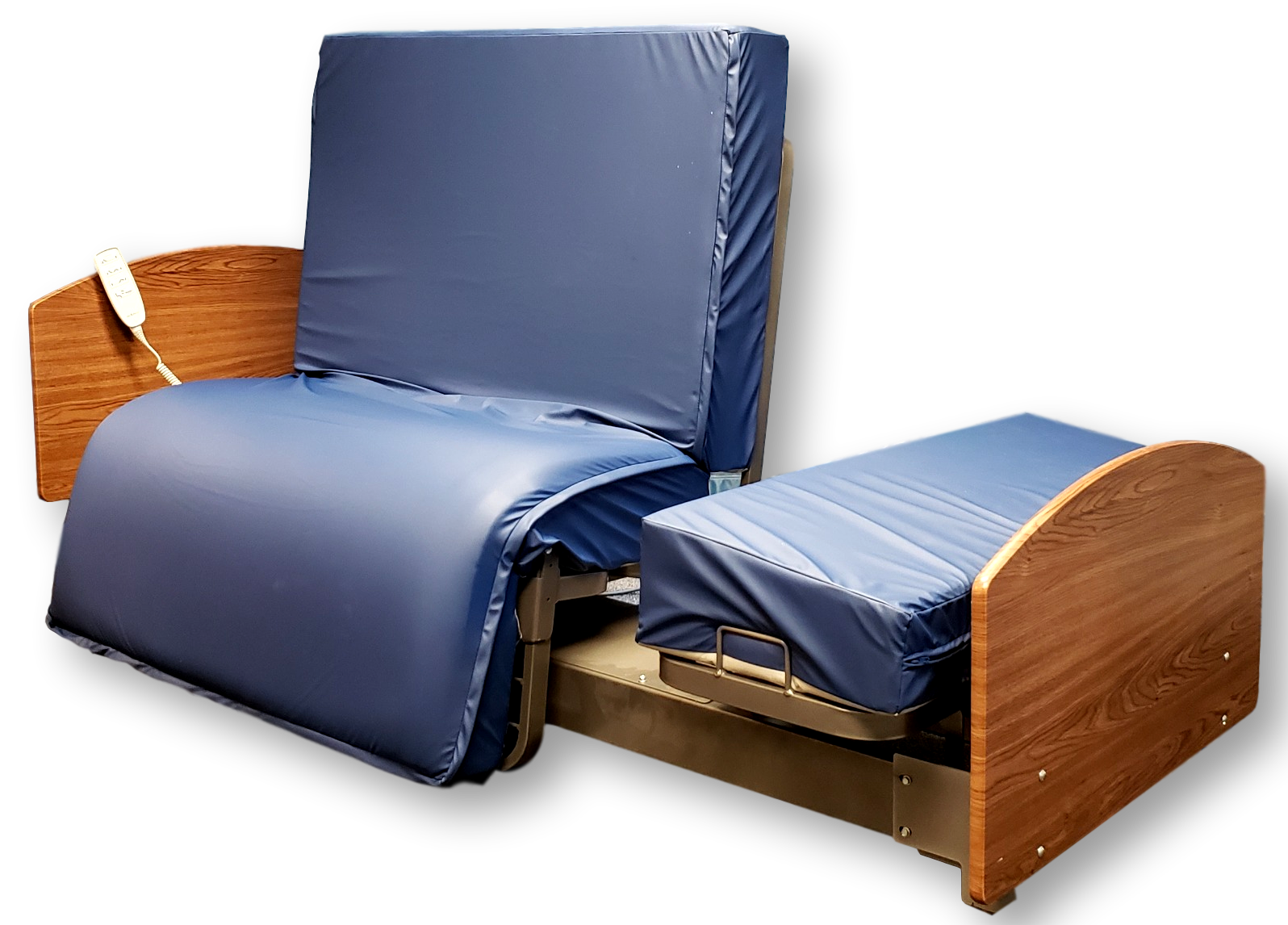 3. Bed Frame Movement
Some hospital bed frames are set at a fixed height while others can be adjusted to higher and lower positions as needed. The bed frame may need to be adjusted to the best height for loved ones to get in and out of bed and to a different height for caregivers to provide assistance. High low beds have a height range of approximately 8" to 20" so that the mattress can be lowered nearly to the floor. This is helpful for loved ones who might roll out of bed or try to get up without asking for assistance, especially when a thick mat is placed alongside the bed.
Trendelenburg position allows the bed frame to tilt so that the head is down and the feet are elevated. This can be helpful to reduce the effort needed when caregivers lift loved ones toward the head of the bed. Reverse Trendelenburg position may be used to help loved ones turn onto the side while keeping the head elevated. This can be helpful for some loved ones with shortness of breath or tube feeding.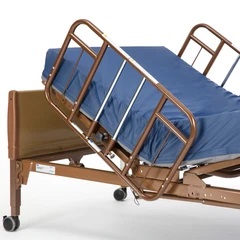 4. Side Rail & Grab Bar Options
Full length side rails can be used with pads to help protect loved ones from injury due to seizures. Grab bars and half-length side rails provide support for loved ones as they are repositioned in the bed and they can keep remote controls within easy reach. They also provide stability as loved ones get in and out of bed. Side rails and grab bars must be securely attached to the bed frame to prevent injury.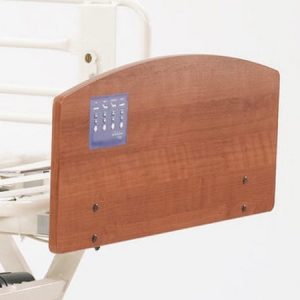 5. Headboard & Footboard Options
Hospital bed head and foot boards are available in a wide variety of shapes and finish colors to fit into any décor. The head and foot boards should be mounted securely to the bed frame so that an overhead trapeze assist bar can be used if desired. The footboard may also be used to support pumps for air mattresses or venous therapy.
Final Thoughts
Choosing a hospital bed for a loved one is never an easy task. To make the right choice you'll have to consider your loved one's needs, the bed's safety and positioning features, available bed accessories and affordability. It is important to always speak with a doctor about specific needs before obtaining a hospital bed for home use.
We always want you to feel informed before you make a purchase. If you have any doubts that a bed is right for you, please contact HomeCare Hospital Beds team, so we can help you make the right choice.
Call us at 877-414-0002 or email us at info@homecarehospitalbeds.com.
Need help finding a home hospital bed? Read our latest Hospital Bed Buying Guide.